To boost utilization, benefits managers must broaden the engagement funnel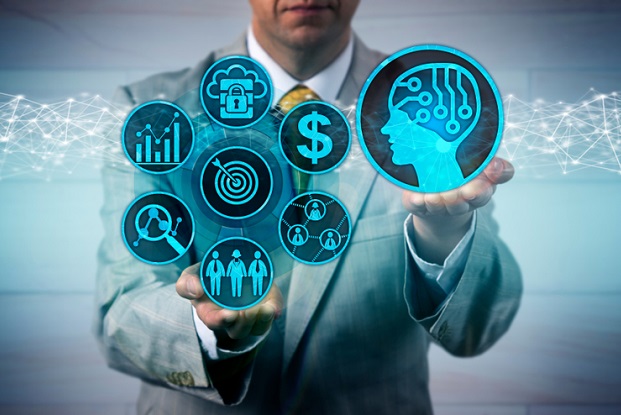 It's no secret that dumping benefits information onto an online portal is ineffective. The user experience is inconsistent, and health care language is often inscrutable. Meanwhile, go-to tactics like inviting employees to benefits sessions and sending sporadic, company-wide email blasts with links to explainer videos aren't particularly effective. They end up becoming noise in employees' inboxes—too easy to screen out.
In many large companies, employees are overwhelmed by an overabundance of choices, some of which overpromise and underdeliver. There may be dozens of options to choose from, but few of them stand out and drive a word-of-mouth halo effect. Benefits managers see a disconnect between the promise of a new benefit, as advertised, and the actual impact and usage on employees.
Related: Benefits utilization training: Help employees be prepared
To drive utilization of health care benefits, benefits managers must choose solutions that dramatically improve the consumer experience in terms of both the product offering and the user journey. Many vendors have improved the user interface, but the journey still leaves employees desiring more. They also need to evaluate options that "broaden the funnel," by selecting benefits that encourage employees to engage in a variety of ways and ask questions across the spectrum of health care needs. Via this broader type of engagement, they'll visit often and learn about the scope of the benefit in an organic way.
Here are four areas to focus on that can increase health benefits utilization and repeat engagement:
1. Prioritize user experience as other industries have done
In most industries, a bad user experience can be fatal, leading to lost revenue, high churn and diminished reputation. Research shows that 70% of customers abandon purchases because of bad user experience, while 67% of users say that a poor website experience negatively affects their perception of a brand.
Industries that were once bastions of bad UX have been forced to invest in digital products and experiences because disruptive companies have changed expectations for their category. Take financial services and banking, for example. Once known for glitchy, confusing websites, these providers so exasperated customers that they were often forced into retail locations to perform simple transactions. With the emergence of consumer-friendly applications like PayPal and Venmo, legacy companies were obliged to up their game. Bank of America created Zelle for digital payments and became the first financial services company to be certified by J.D. Power for both its mobile app and online banking experience.
Due to the nuances of an employer-based system, health care has largely been insulated from market forces that have led other industries to double down on user experience. Consumers don't choose their health benefits in an open marketplace, so benefits providers aren't held accountable for providing exceptional user journeys beyond the digital front door and throughout the continuum of care. But if benefits managers hope to boost utilization significantly, they must follow the lead of financial services, retail and other industries and prioritize the full customer experience.
Today, health care benefit portals are typically set up for very specific use cases, such as finding a doctor who accepts your insurance. Instead, user interfaces should be set up to help employees with virtually any health question, from where to get tested for COVID to how to cope with stress, to understanding best treatment options for a cancer diagnosis.
An intuitive, user-friendly tool will drive higher engagement—and help employees understand what the benefit provides much better than any corporate explainer video could. HR organizations should aim for the simplicity of Google's search interface and veer away from the cluttered solutions that make the consumer choose from among many paths that predominate today.
It's also important to remember that health care, unlike many other industries, isn't a one-size-fits-all model, where a single customer support person is capable of fielding any inquiry. Your offering needs to appreciate the intricacies of health care and have appropriate "triaging" mechanisms to ensure each question is addressed by someone with the right expertise.
2. Focus on quality over quantity of benefits
It's better to offer 10 outstanding benefits than 30 mediocre ones. Even if stand-out benefits cost more on average to provide, they are likely to see higher cost-savings and ROI due to increased engagement. As in any other industry, if users aren't happy with the "products" on offer, the company's reputation will suffer and utilization will decline.
When choosing what to offer, benefits managers need to look beyond buzzwords to ensure the underlying offering is high-quality. For example, does a "virtual care" or "telehealth" benefit provide access to excellent doctors? If a solution doesn't focus on optimizing the doctor's experience, they won't attract good physicians. If a vendor can't attract quality doctors, then virtual care isn't worth much.
If the benefits you provide are outstanding, then your strategy for reminding employees of their existence becomes far less important. Word-of-mouth buzz has a flywheel effect, making a consistent drumbeat of communications unnecessary.
Case in point: Despite sending out just one email communication to announce the benefit, a financial services company working with Summus is seeing annualized utilization of rates of 20%, more than 10 times higher than average for the benefit category. That's because the company has relatively few offerings, but all at a high level of quality. By keeping the roster tight, they've trained their employees to have high expectations every time something new is announced.
3. Make sure your communications plan is data-driven
When you do send communications about benefits, it's important to break through the noise of cluttered inboxes and reach people with content that's actually relevant to them. This means using data to target messages to specific audiences (in HIPAA and GDPR-compliant ways, of course), instead of relying on mass emails.
The simplest application of this is sending targeted communications based on people's life stage or recent geographic moves, but that's still painting with a relatively broad brush. As predictive modeling enabled by third-party data companies becomes more commonplace across a variety of business functions, there's an opportunity to identify when employees will be at a crucial "decision point" in their health care journey in an anonymized, privacy-safe way. This lets providers target communications at a point when employees would most benefit from their offering, significantly boosting utilization and impact.
4. Cultivate champions across your organization
Benefits managers shouldn't work in a silo. To route employees to benefits more effectively, they need to engage with multiple functional areas, including talent management, finance and diversity & inclusion, clearly articulating the value proposition of health care benefits for each.
For your organization's talent teams, it's about the fact that health care is the single most important benefit to employees. For finance, it's about reducing soaring health care costs. For D&I, it might be about benefits that promote mental health, cover fertility treatments or further their mission in other ways.
While it's essential that company leadership actively engages and promotes your benefits, it's important to have mid-level champions, too. Since line managers are best positioned to know what individuals on their teams need and steer them to resources, training them on the nuances of your benefits portfolio is a worthwhile use of time.
Health care is complex and requires high-quality resources to help employees make more informed and cost-efficient decisions. Minor adjustments, such as additional email blasts or explainer videos with higher production values, are unlikely to significantly boost utilization. Reimagining the experience you're delivering—and behaving as if customers are in an open marketplace with many other choices—is a requirement.
By pivoting to a "less is more" approach of curating top benefits and making them available in a simple interface that can address questions across the spectrum of health care needs, benefits managers can drive employee engagement and make their cross-functional teams partners in helping employees navigate health care.
Julian Flannery is CEO and co-founder of Summus Global, a leading virtual specialist platform that has garnered a network of 4000+ top specialists from 48 leading medical institutions. Summus is creating a new hybrid category, bringing greater value to corporations and employees. They use an expert-driven marketplace model to provide virtual access to Summus MDs and Experts across all health concerns, including; complex and serious diagnoses, ongoing and chronic conditions, behavioral health, and preventive and wellness topics.