September 22, 2020 |
:
At the end of June, 97% of college presidents reported that their universities planned to offer a mix of online and in-person learning in response to the coronavirus this fall, according to a survey by the American Council on Education. 
But now, schools are increasingly reversing course, returning to online classes in response to the ongoing pandemic. 
"What we've seen is that many schools that planned to re-open for at least some in-person instruction decided that they could not do so safely," says Dr. Terry Hartle, senior vice president of government relations and public affairs at the American Council on Education. "But it's always been the case that the course of the pandemic would determine the ability to open and the ability to stay open."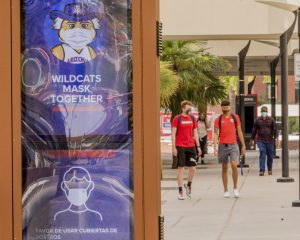 Some — like Howard University and Johns Hopkins University — changed plans before the semester even began. 
"After consultation
…
Read More