Editor's note: Find the latest COVID-19 news and guidance in Medscape's Coronavirus Resource Center.
Every day, another 20,000 Americans between 20 and 60 years of age could be classified as living with a "preexisting condition" because of COVID-19, researchers from the Commonwealth Fund report.
Overall, the pandemic could cause almost 3.5 million Americans to be added to this category, a fact that has important implications approximately 1 month before the US Supreme Court is expected to weigh in on the constitutionality of the Affordable Care Act (ACA), the investigators note.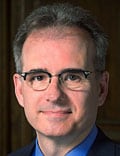 "Polls show that most Americans are worried that preexisting conditions could lead to loss of insurance coverage. People are surprised and even more worried when they realize that the pandemic is adding to this problem," lead author Eric Schneider, MD, PhD, told Medscape Medical News.
The study was posted online in a blog post on October 8
…
Read More